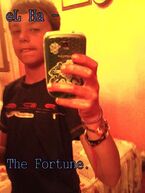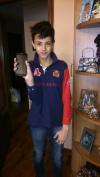 Historia
Edit
Nació en Egipto, voló hasta Marte y ahora mismo, esta dispuesto derrotar a Mario y Luigi y tener la fuerza para derrotar a Bowser. Odia a los buenos. También aparece derrotado junto todos sus hermanos en los que sale en el Infobox como la segunda vivienda. Tambien llamado Alberto Crespo Vieru. Con mucha resistencia y poco ataque. El Castillo Dorado de las nubes de Marte, es muy grande y tiene 80 pisos. Logró una parte del sueño de Daisy y mató al Bebe Bowser. Ahora tiene la fuerza para controlar Mario.
Meterse en sueños y poseer
Conde Cenizo- Mejor amigo
Reina Haba- Hermana
Princesa Shroob- Hermana
Shroower- Hermana
Bruja Jijí- Hermana
Nastasia- Sma
Reina Lunarcisa- Hermama Perdida
Sr. L. - Poseido
Reina de las sombras- Mejor Amiga y Hermana
Rey Boo- Idolo
Mega Bill Bala- Amigo
Ad blocker interference detected!
Wikia is a free-to-use site that makes money from advertising. We have a modified experience for viewers using ad blockers

Wikia is not accessible if you've made further modifications. Remove the custom ad blocker rule(s) and the page will load as expected.